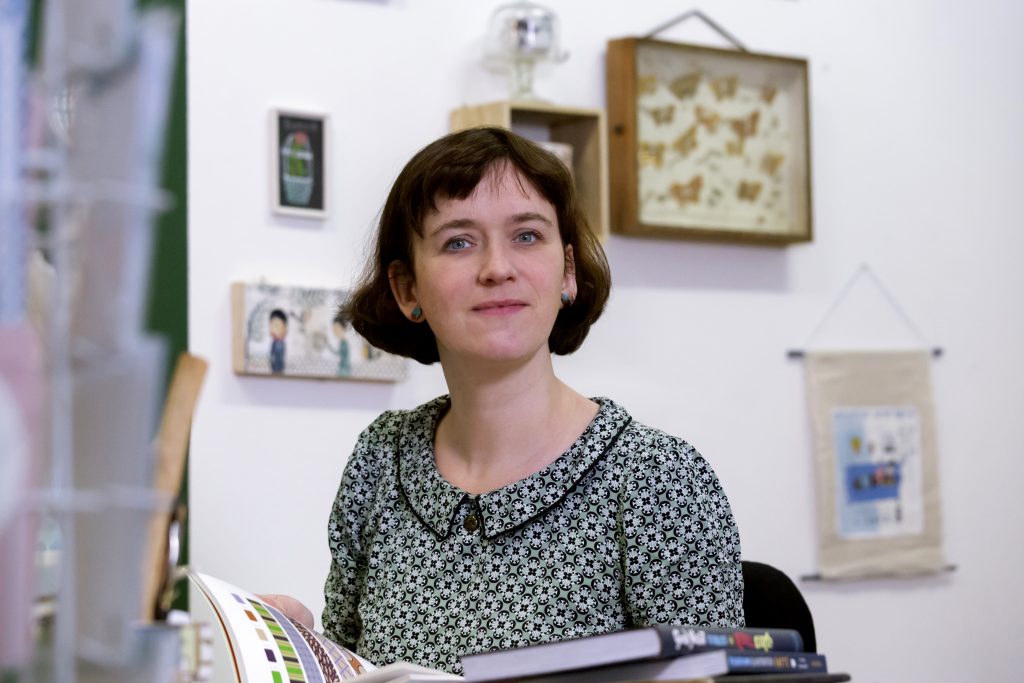 Hello, my name is Constanze Guhr, I'm a german illustrator, living in Berlin.  I dream of running a bookshop in a greenhouse one day  but actually I love illustrating and creating books. Did I mention that I love books? All I do has something to do with books … Therefore my only hobby is reading.
I love beeing an illustrator because it's the best excuse to buy books and art supplies.
I have two desks, one is in a shared studio and the other one is at home. And I have most of my art supplies twice. That makes it easy to work a lot.
Constanze Guhr * Atelier petit4 * Kopenhagener Str. 15 * 10437 Berlin * constanze(at)constanzeguhr.de 0049(30)48 49 46 47
clients
Arena Verlag/ Aladin Verlag/ Beltz & Gelberg/ Berliner Zeitung/ Bertelsmann/ Bibliographisches Institut/ Charity gums/ Coppenrath Verlag/ dtv junior/ Gerstenberg Verlag/ Haupt Verlag/ Jacoby & Stuart/ Koesel Verlag/ moses Verlag/ NZZ/ Oetinger Verlag/ pattloch Verlag/ Ravensburger Buchverlag/ Ritzenhoff/ Sanssouci Verlag/ Sarah Wiener Stiftung/ Schleich/ Steffen Verlag/ Tausche Taschen/ Thienemann Verlag/ Weight watchers/  …
Awards
Stipendiatin Stiftung Kulturfonds/Bologna Children's Bookfair Exhibition/Beste Gartenbücher DGBP/ Shortlist BSA/Longlist schönste Bücher/Projektförderung VG Bildkunst/
Merken
Merken
Merken
Merken
Merken
Für Interessierte verschicke ich einmal monatlich meine jeweilige Lieblingsillustration. Nur dafür wird die Emailadresse benötigt und natürlich könnt ihr euch jederzeit wieder austragen, wenn sie euch nicht gefällt. Vielen Dank.
Merken
Merken